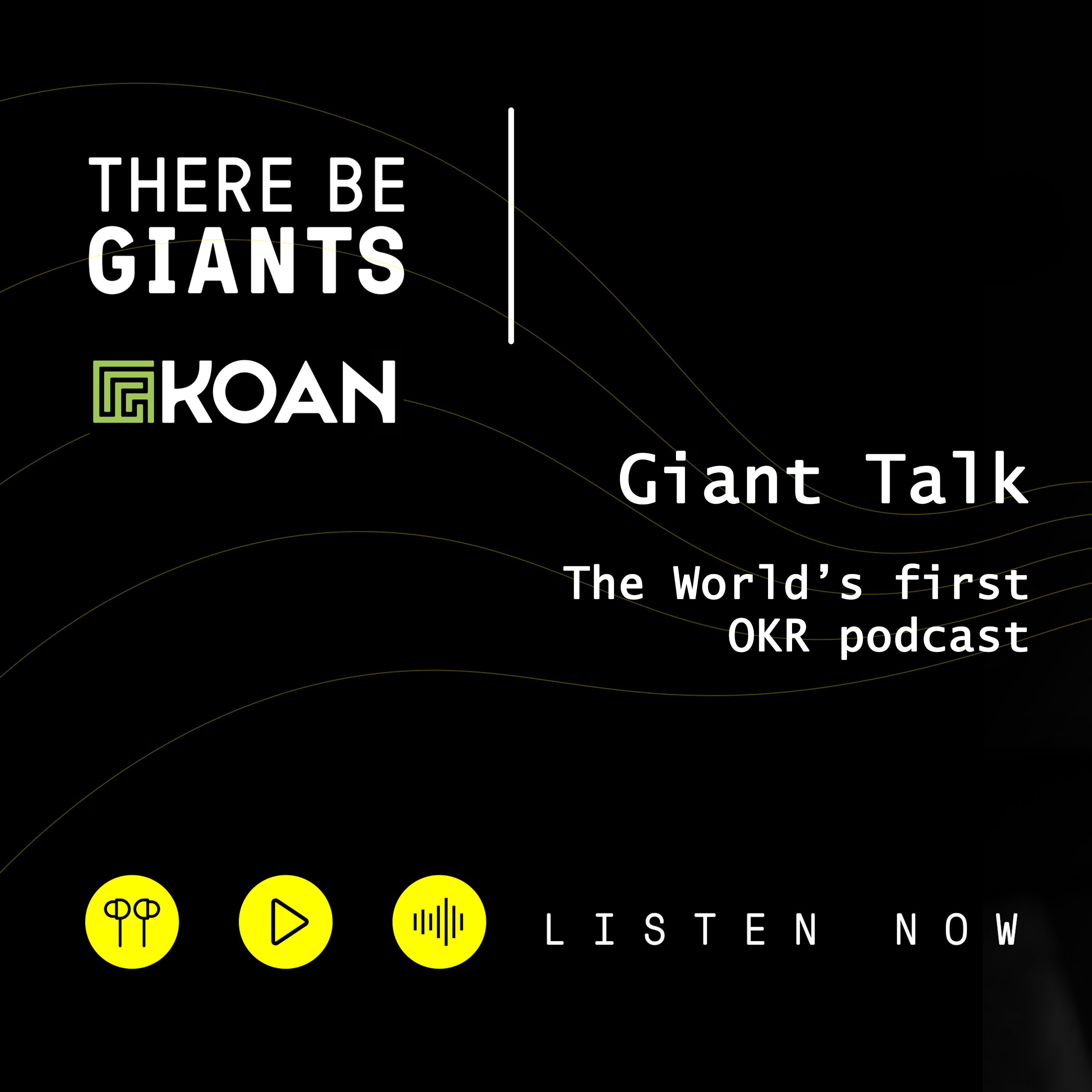 In today's live episode host Jenny talks to Lawrence and Matt from Koan about OKRs as a network and not a hierarchy. This is a subject that both There Be Giants and Koan feel passionately about. Check out the episode to find out why a network is critical to the success of OKRs. 
Ready to be stretched by new ideas? Want to jump to the next level when it comes to OKRs? If the answer is 'yes' then the OKR Coach Academy has been designed to help you. 
The There Be Giants OKR Coach Academy provides OKR Coach Training to enable the successful application of the OKR methodology within your organisation.
As a big thank you to you our podcast listeners we are now offering you 20% off the 100% e-learning Activator Course. To redeem this offer simply enter code 'gianttalk' when you register here.